Tahoe Bike Month
Join us in June for a month-long celebration of biking!
Gather your friends, family, and coworkers for a month-long celebration of biking in Tahoe. Together with the Tahoe Regional Planning Agency (TRPA), the Lake Tahoe Bicycle Coalition has been celebrating Tahoe Bike Month for the past 17 years. Ride your bike to work or school, around town, or just for fun!
Come Back to Participate Next June:
1
Join the friendly competition by signing up as an individual or create a team.
2
Track your rides on for free on Strava for a chance to win local prizes. Each ride during the month of June is an entry to win!
3
Take part in our bike events all month long! Scroll down to see what's happening and learn how to join.
4
If you own or work at a business that would like to take part, there are a lot of ways to support Bike Month.
*Note that you must use Strava to track your rides. Strava is a free app and there is no cost to record or share your rides.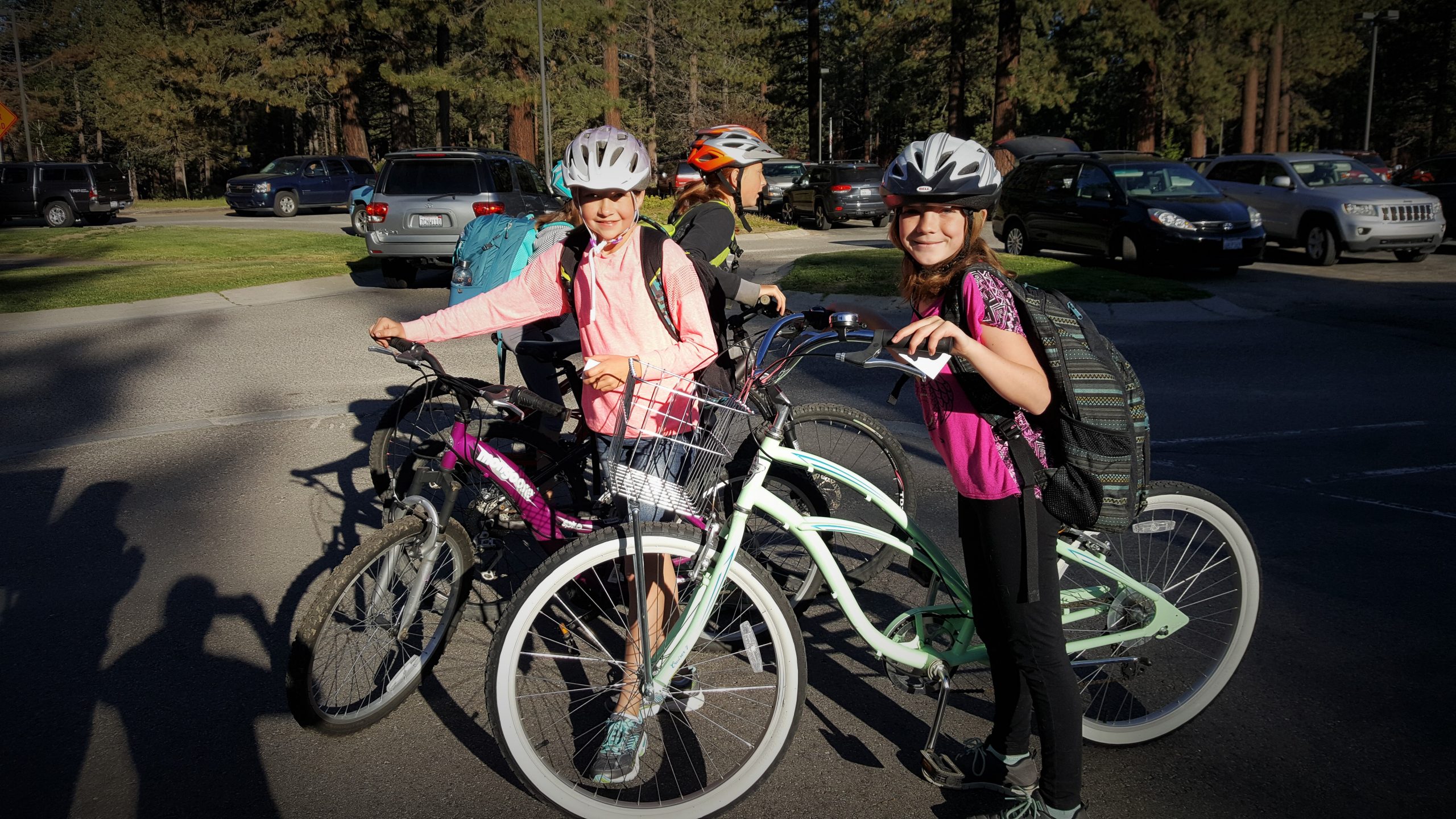 June 1-3 - Bike & Walk to School Week!
Walk or ride your bike to school to win bike safety prizes! Volunteers will be at the LTUSD elementary schools and middle school and at Lake Tahoe School in Incline Village.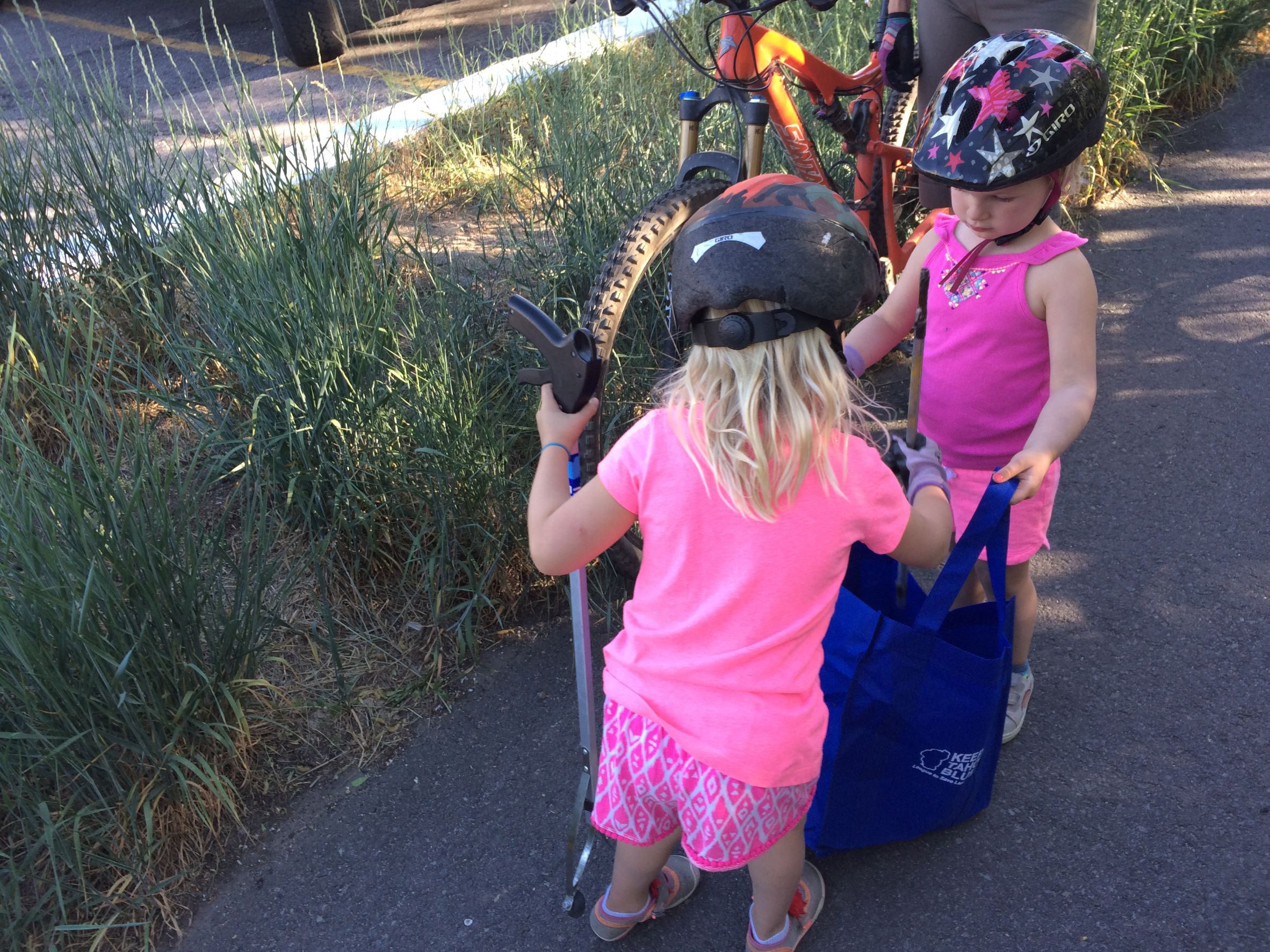 Kick off bike month by cleaning up the bike paths followed by a happy hour at The Hangar. The South Shore cleanup is Wednesday, June 1st from 5 – 7:30pm.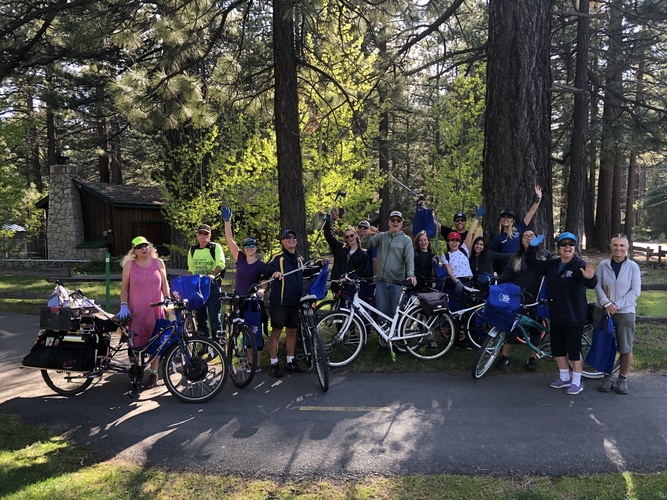 Join us for the 19th annual Truckee Day Cleanup on Saturday, June 4th from 8am – noon. Ride your bike to the cleanup to get a prize!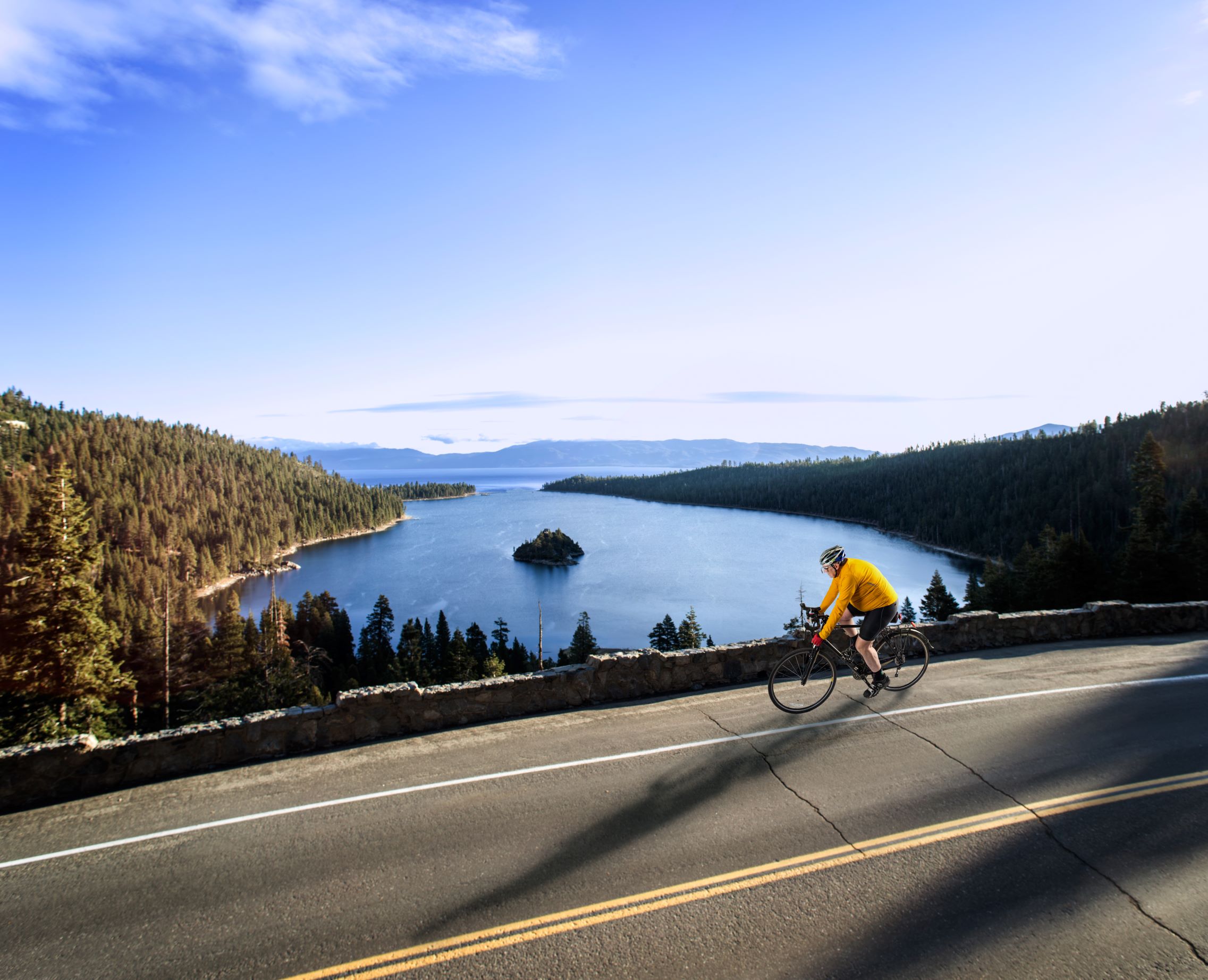 Bike the West and The Leukemia & Lymphoma Society invite you to participate in the 29th annual America's Most Beautiful Bike Ride around the Lake, one of the most scenic and awe-inspiring rides you will ever experience.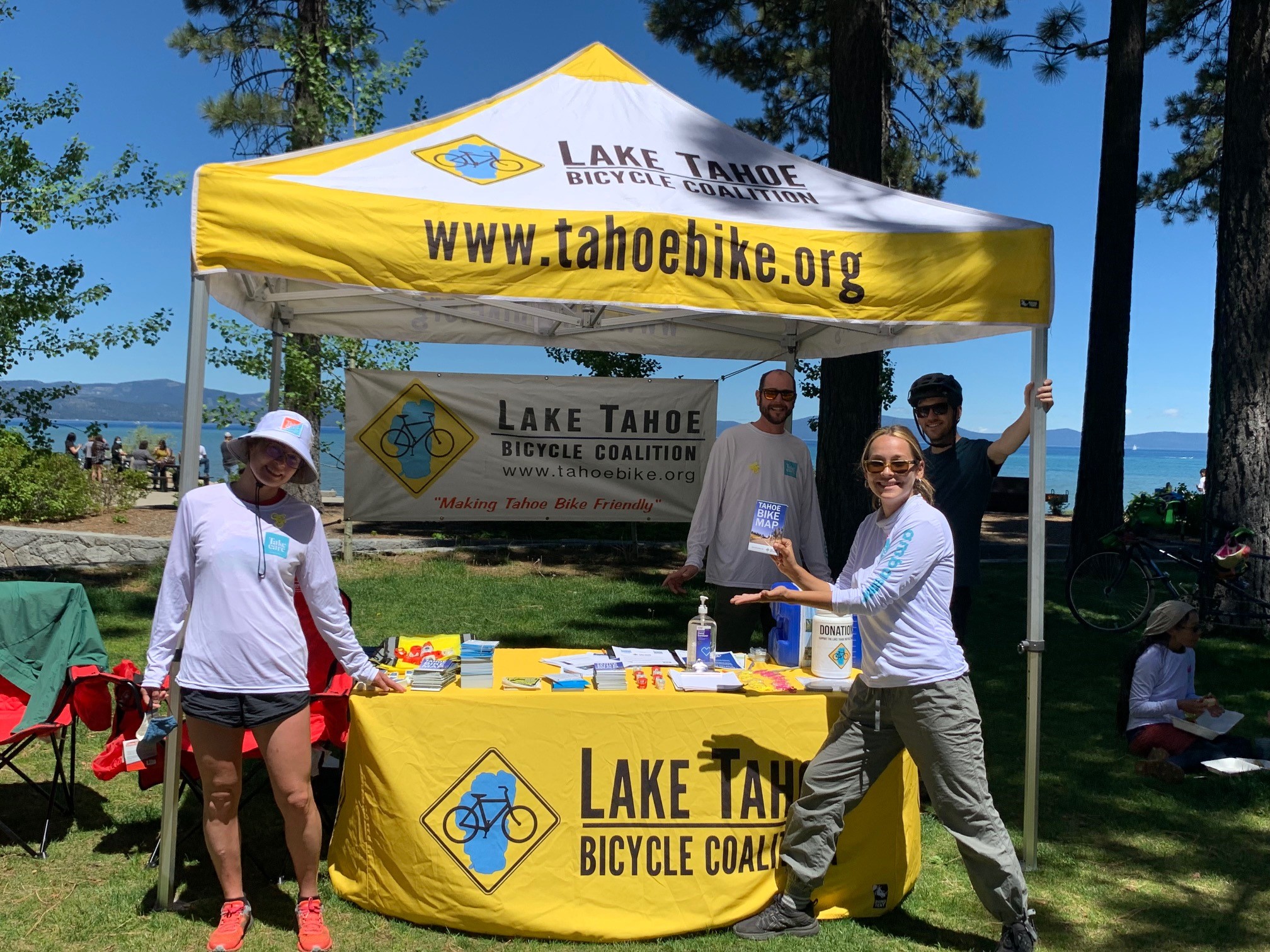 June 14th - South Shore Bike to Work Day
Stop by our booth at Lakeview Commons on your way to work to grab some fuel for your ride! Look for our yellow tent 7 am – 10 am.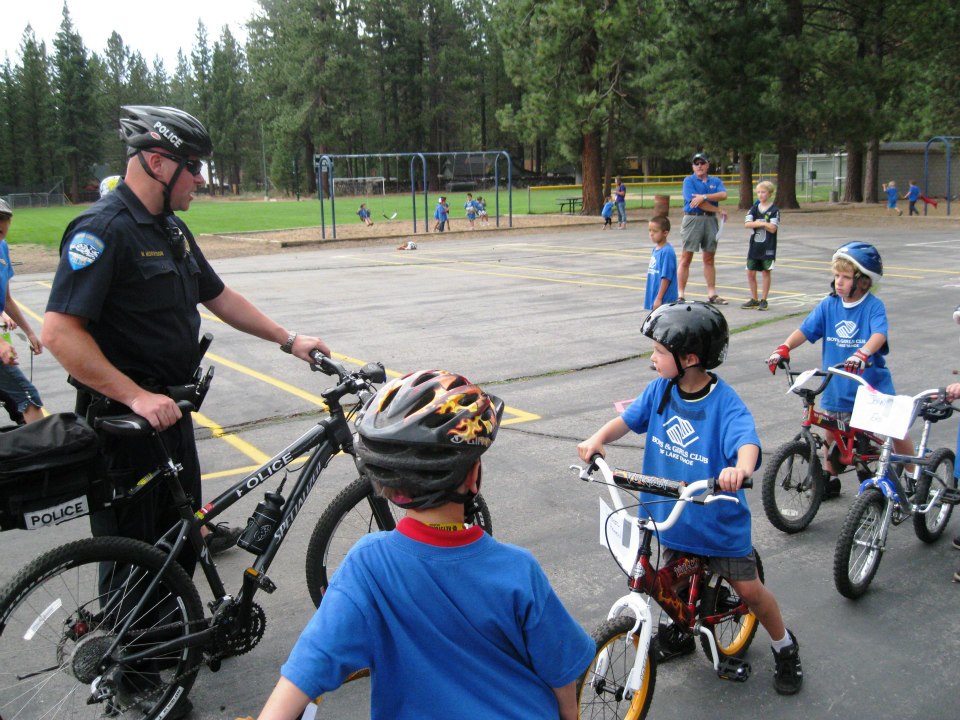 June 18th - Truckee Bike Rodeo
Stop by for some fun at the Truckee River Regional Park with your Truckee Police Officers! Join us Saturday June 18th, 10am – 3pm.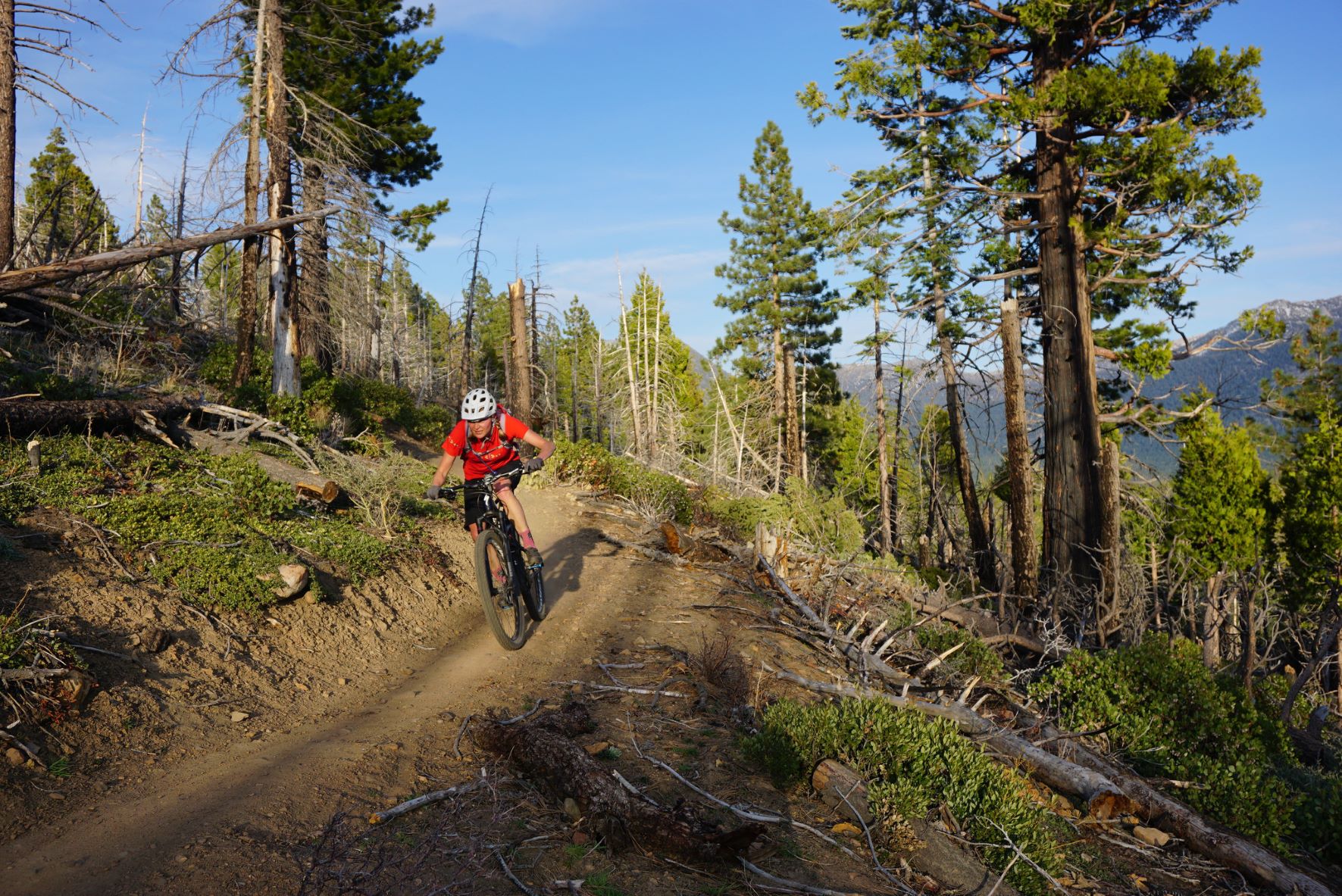 Join the Tahoe Area Mountain Biking Association (TAMBA) at the Tahoe Paradise Park on Sunday, June 19th to celebrate mountain biking and help fund future trail projects.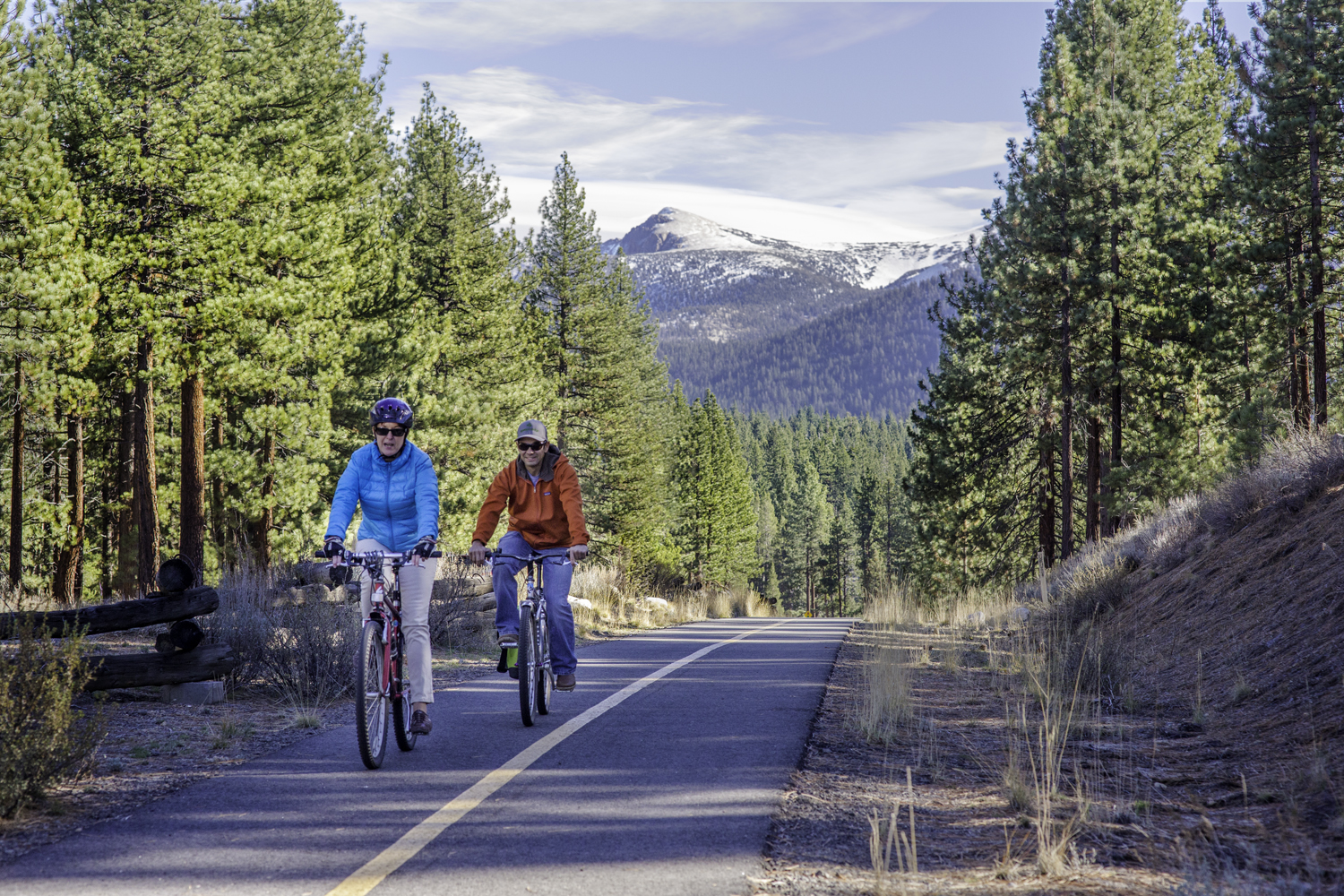 June 23rd - North Shore Bike to Work Day
Stop by our booth at the Tahoe City Lakeside Trail on your way to work to grab some fuel for your ride! Look for our yellow tent 7 am – 10 am.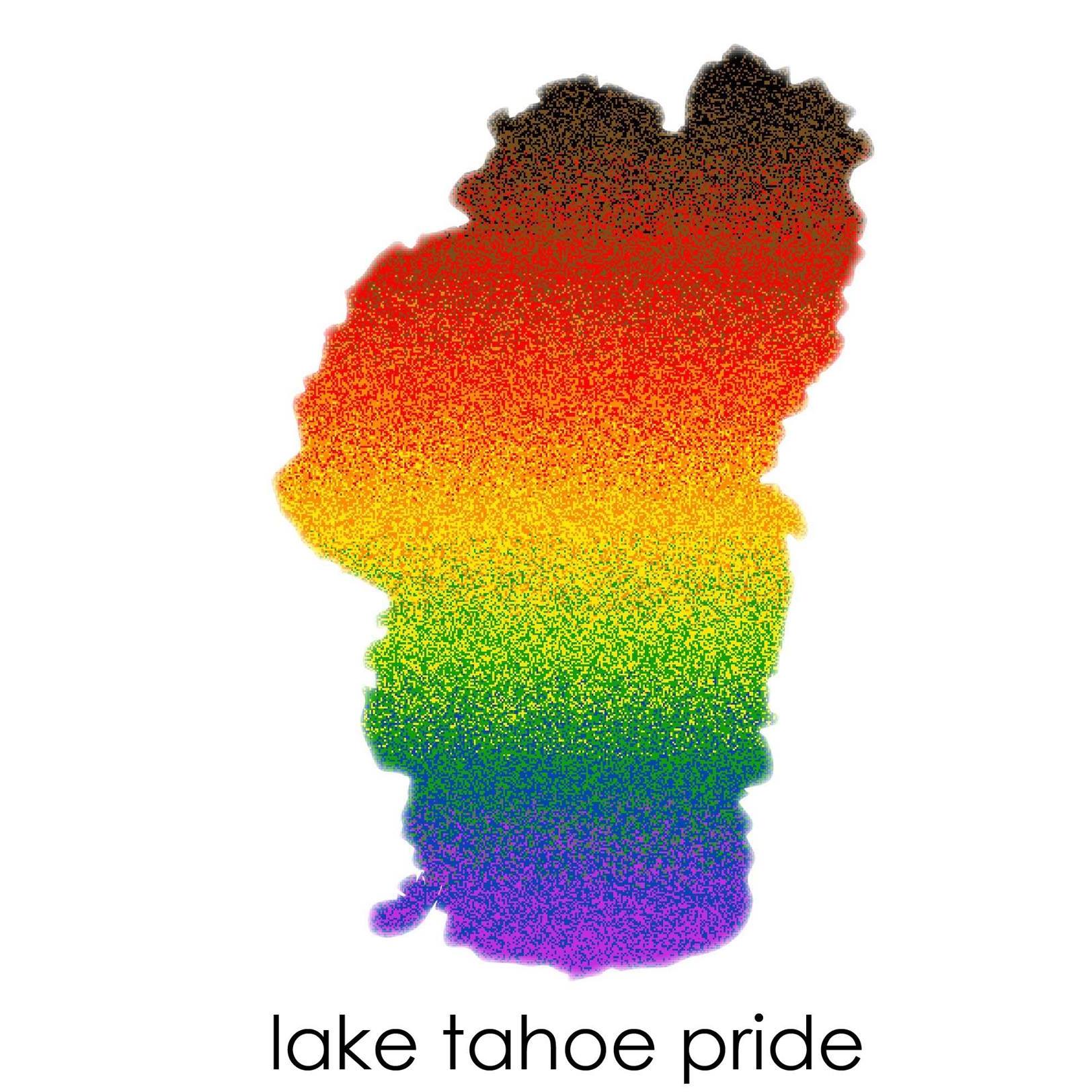 Join Lake Tahoe Pride for a pride celebration bike ride and picnic from Lakeview Commons at 11am. This is the perfect chance to celebrate Pride Month and Bike Month in Tahoe!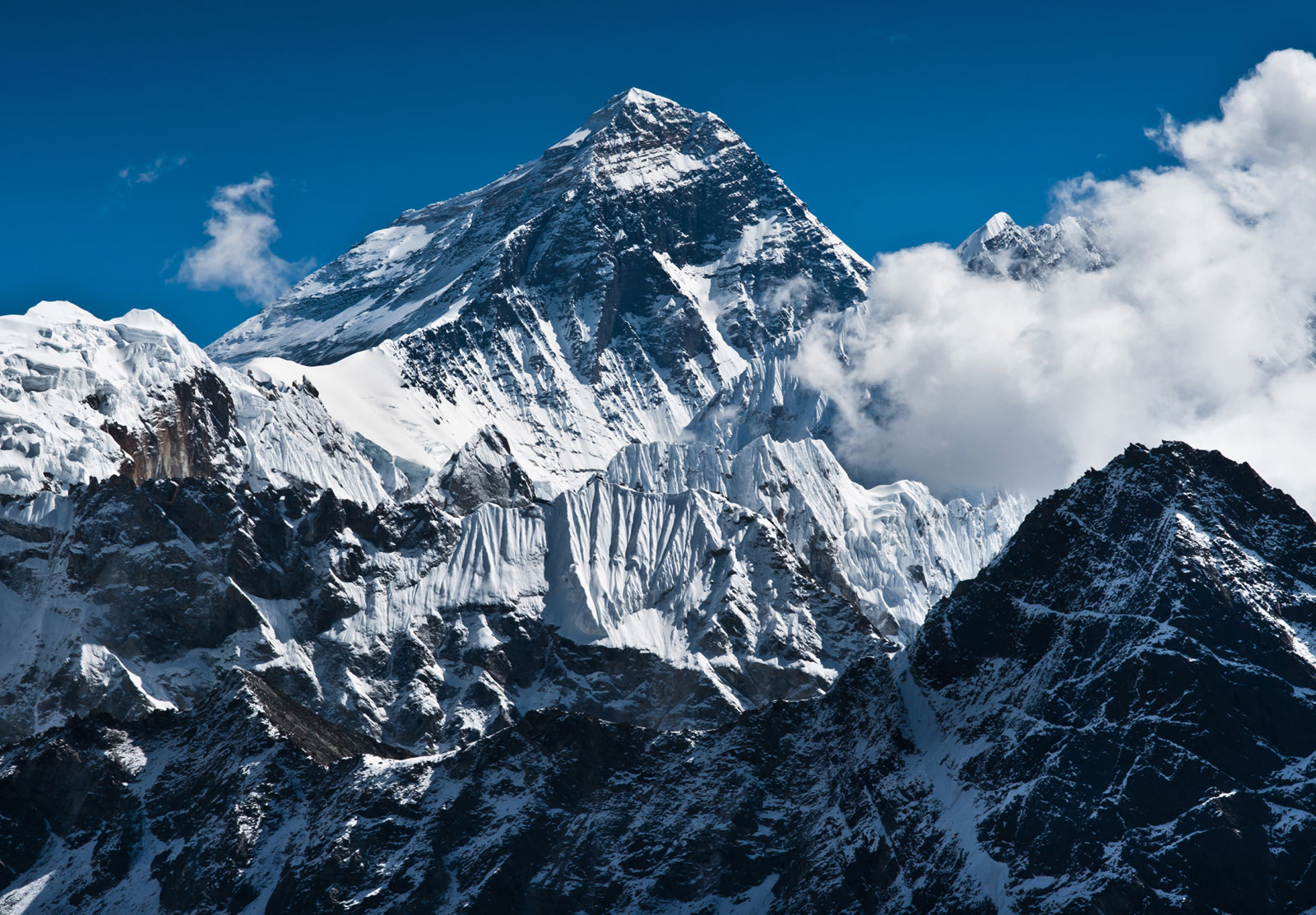 Local mountain biker, Harrison Biehl, will attempt to "Everest" on June 26th by riding 15 laps of Stanford Rock in an effort to raise $29,032 – $1 for every foot of elevation gain – in support of TAMBA building more trails on Tahoe's West Shore. Join TAMBA on June 25th at Kilner Park to celebrate Harrison before the challenge begins.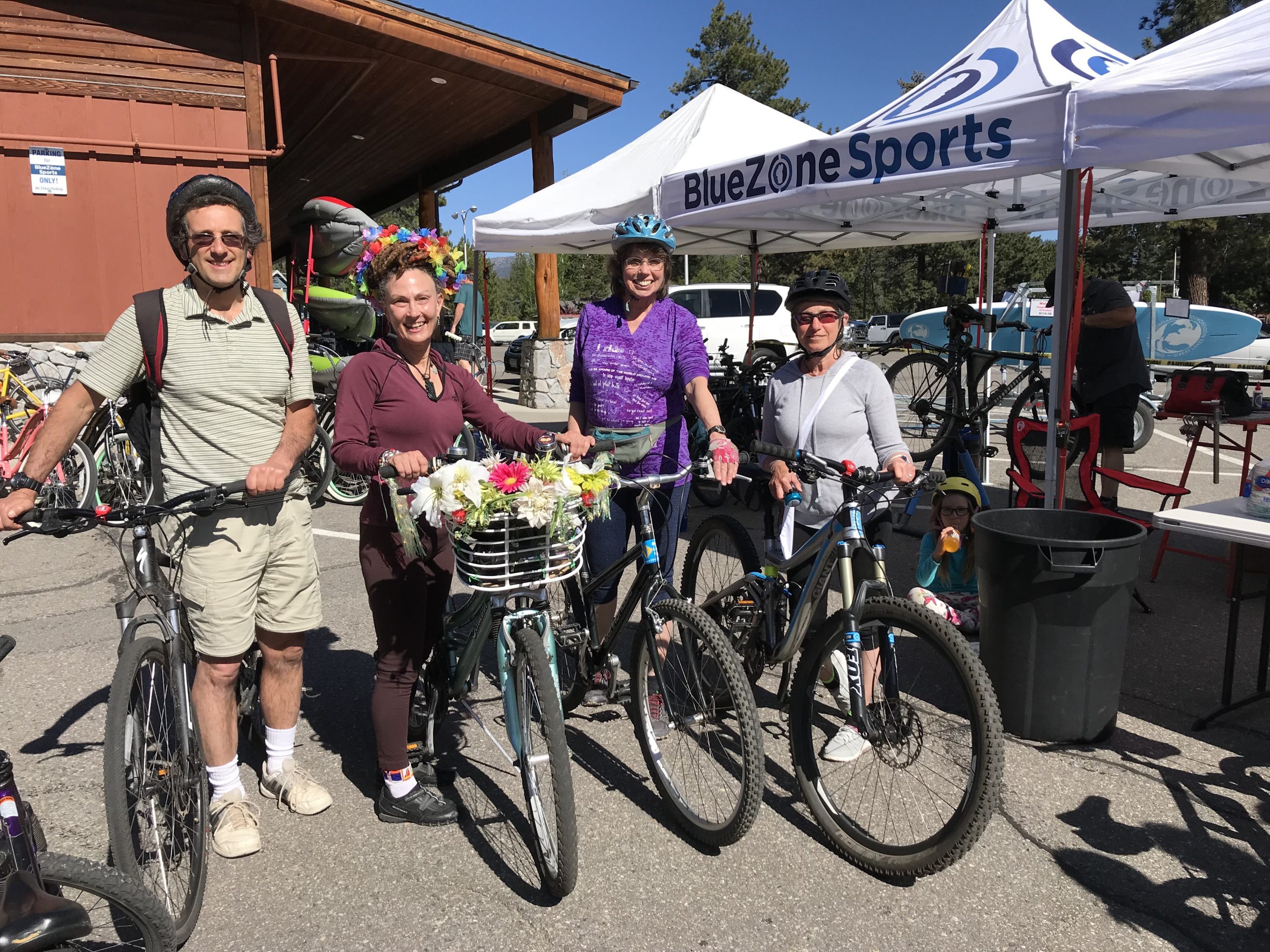 Join us for an easy going group ride along the South Tahoe Bikeway in celebration of Bike Month and the infrastructure that makes it safe and convenient to get around town.
The ride leaves the Y at 5:30 sharp on June 30, so please get there early or join along the way.
We'll ride to Live at Lakeview, where the Bike Month Leaderboard winners will be announced at 6pm.
A Special Thanks to Our Bike Month Sponsors