About Us
Helping Tahoe to become more bicycle friendly.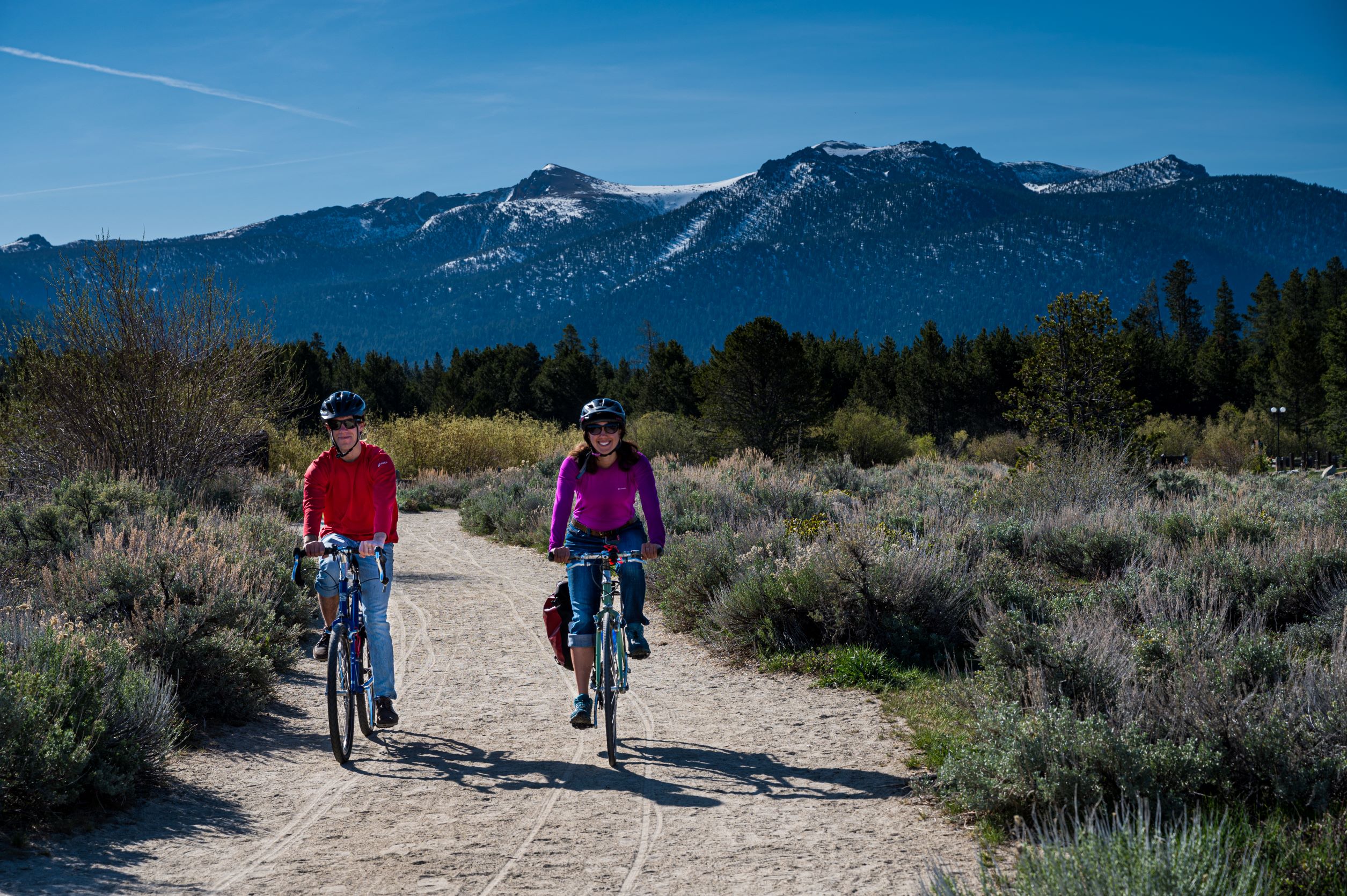 Lake Tahoe Bicycle Coalition
The Lake Tahoe Bicycle Coalition is an all volunteer organization dedicated to promoting bicycling, bike events, and new bicycle infrastructure such as bike paths and bike lanes throughout the Tahoe region.
Our Mission: Helping Tahoe To Become More Bicycle Friendly.
Our Vision: Tahoe being an attractive, safe, and widely known community for bicycling.
Meet the Board of Directors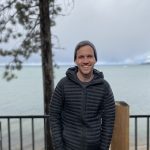 Nick Speal
President
Nick believes in the power of bikes as a tool to liberate people from the environmental, financial, and social crises of our time. He's lucky enough to live in South Lake Tahoe where everything we need is accessible without a car. Nick is in charge of LTBC's online bike map and the advocacy committee, and his goal is to make it easier for everyone to get around by bike.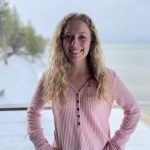 Kira Smith
Vice President
Kira is a transportation planner passionate about replacing car trips with bicycle trips to help preserve the natural beauty of Lake Tahoe. Kira heads the Bike Kitchen & Bike Donation program for LTBC and is in charge of organizing Tahoe Bike Month. She works as a Senior Transportation Planner for the Tahoe Regional Planning Agency.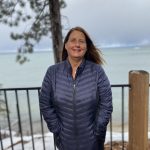 Nanette Hansel
Treasurer
Nanette manages LTBC's grant funding, membership dues, and donations and she keeps the organization functioning on a day to day basis. Nanette is currently a Principal at Ascent Environmental.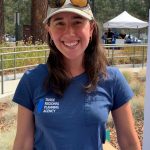 Victoria "V" Ortiz
Secretary
V loves to travel on two wheels – on roads and trails! She helps coordinate LTBC's communications and assists with events like bike valets and Bike Month. You'll often see her sporting helmet hair at town meetings in her role as Community Engagement Manager with the Tahoe Regional Planning Agency.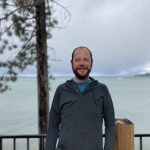 Gavin Feiger
Board Member
Gavin loves biking, skiing, and burritos more than just about anything else (except his family and friends, of course!). On the more serious side, he brings over a decade of experience in advocacy, planning, and nonprofit management to the Board. Gavin was proudly car-free for more than 12 years in 6 different cities across the country and is now embarrassed when he "has" to drive. He has been involved in the local bike community everywhere he has lived and plans to continue using his experience and optimism to make Tahoe more Bike Friendly for years or decades to come.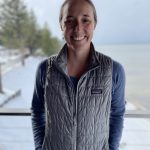 Carlie Murphy
Board Member
Carlie is passionate about biking and spends whatever free time she has making sure people know about the work LTBC does for the community by managing our newsletters. Carlie works for the Lake Tahoe Community College as the Forestry Education Grant Manager. In addition to volunteering with LTBC and working full-time, Carlie is also pursuing a Master's degree at the University of Nevada Reno.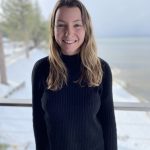 Amanda Milici
Board Member
Amanda is an avid road cyclist and passionate about bike safety. She helps coordinate LTBC's bike safety campaign and manages our social media. When she's not putting down miles on her road bike, Amanda is the Fire Adapted Communities Coordinator for the Tahoe Resource Conservation District.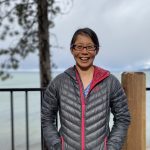 Sherry Hao
Board Member
Sherry has been a staple on the LTBC board for several years keeping the organizaiton on track and true to our mission. Sherry is in charge of coordinating our print map updates and distribution and also serves on the advocacy committee. By day, Sherry is the Energy Services Program Director for the Sierra Business Council and also serves on the Tahoe Transportation District Board of Directors.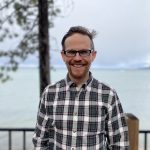 Chris Carney
Board Member
Chris is an avid bicyclist with communications and photography skills that have greatly benefitted LTBC over the years. Chris currently serves as the Communications Director for the California Tahoe Conservancy.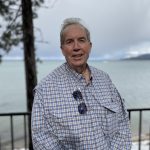 Charles Nelson
Board Member
As a founding member of the Lake Tahoe Bicycle Coaltion, Charles's institutional knowledge and passion for cycling are invaluable to the LTBC. In addition to his service on the bike coalition, Charles is also a member of the South Tahoe Recreation Facilities JPA's Bicycle Advisory Committee, which provides critical funding for bike path maintenance in South Lake Tahoe and El Dorado County.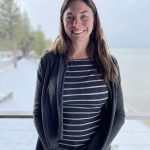 Sara Monson
Board Member
Sara is LTBC's go-to North Shore representative and advocate. Sara's work as Executive Director of the Truckee North Tahoe Transportation Management Association inspires her to encourage others to ditch their cars and hop on their bikes or public transit. Sara is in charge of membership development for LTBC.
Curtis Fong
Advisory Board Member
Chris Mertens
Advisory Board Member
Senior Environmental Planner, California Tahoe Conservancy
Rob Nealan
Advisory Board Member
Software Designer + Engineer
Karen Fink
Advisory Board Member
Housing Ombudsman, Tahoe Regional Planning Agency
Pete Fink
Advisory Board Member
Tahoe Area Mountain Biking Association
Garrett Villanueva
Advisory Board Member
Regional Trail Program Manager, Lake Tahoe Basin Mangement Unit